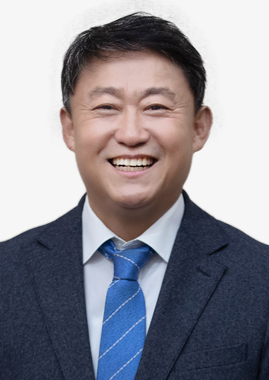 A Council that Communicates with People, Reaches Out to People and Leads Changes
We will be a council that listens attentively to all of our citizens' small voices and always does its best for our citizens!
Gunsan City Council Chair Gil-su Jeong
Welcome to the Gunsan City Council website.

Dear citizens of Gunsan.
Hello, I am Gil-soo Jeong, the chair of Gunsan City Council.
The second half of the 8th Gunsan City Council has started. As the representative body of the citizens of Gunsan, the council will try to become an innovative council that communicates with people, a council that offers hope and vision and a council that works for the brighter future of Gunsan.

To make this possible, the members of the council will cooperate with each other through productive discussions only thinking about the will and well-being of the citizens.
We ask for your continued interest and support as we work passionately towards making people of Gunsan happy and developing the city of Gunsan.

This website will always be open to your valuable opinions.
Thank you.